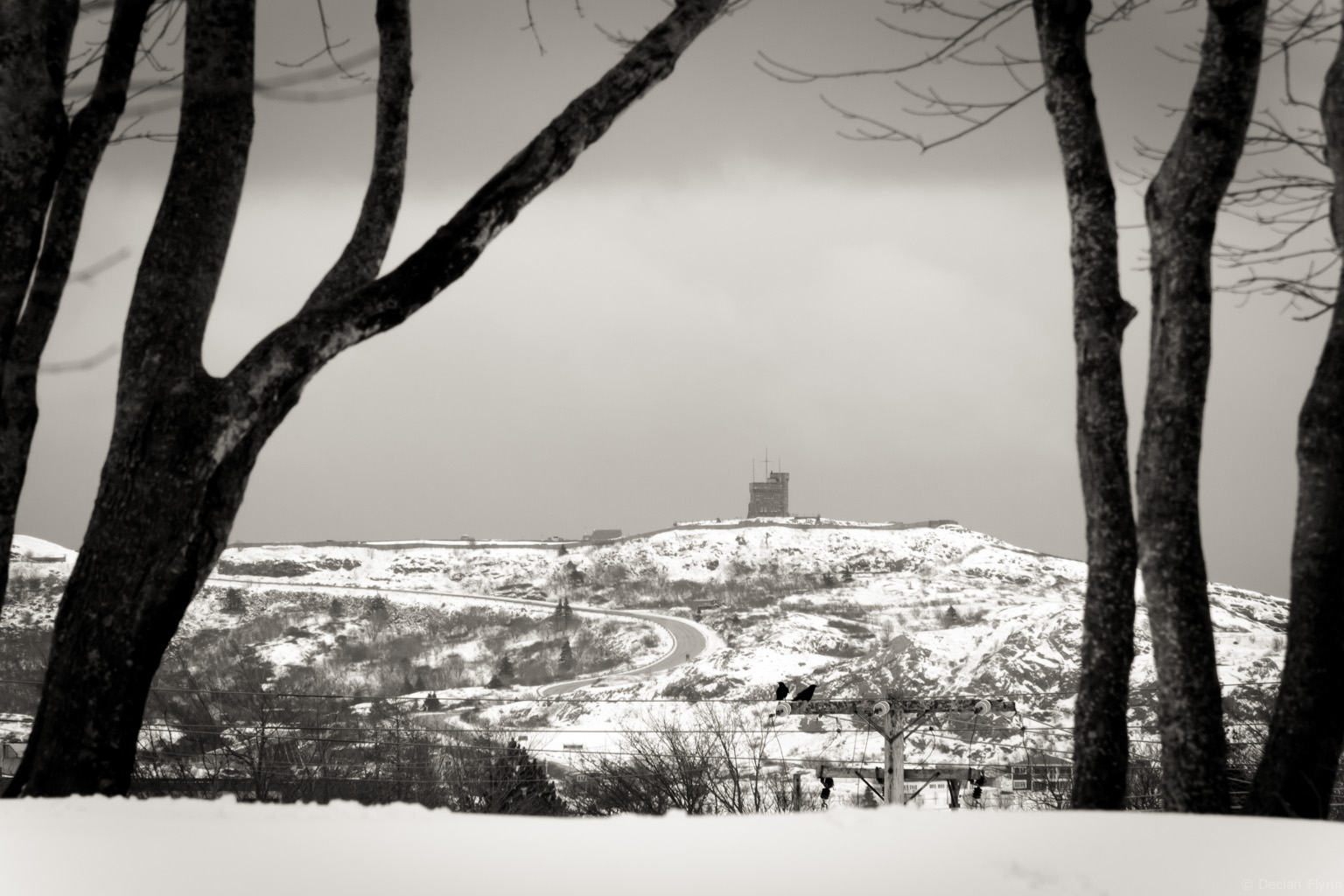 Week 14 is "Landscape: Zoomed In"
Took my camera and the longest zoom lens I have and went for a walk in the snow looking for a good subject for a zoomed in landscape. I thought this one would be easy but it actually proved more challenging than I expected since how do you do a zoomed in landscape and highlight the fact that it's zoomed in? Eventually I decided to revisit a spot I went to for week 2's traditional landscape  and redo it but this time zoom in and use the trees to frame Signal Hill. It worked out well, obviously a landscape and the trees framing it show I'm zoomed in. Since I've visited this spot in Autumn and now Winter maybe I should revisit it again in Spring and Summer to complete the set, a challenge within a challenge.
Finally, yes, this is week 14. What happened to week 13? Well I had to skip week 13 since I know exactly what I want to do for that shot but I need some new flash gear that is on it's way, somewhere between Montreal and here. Yes I could do something else but this is a style of portrait I want to learn so I'm waiting. Hopefully it arrives before Week 15 and I'll do the shot then.