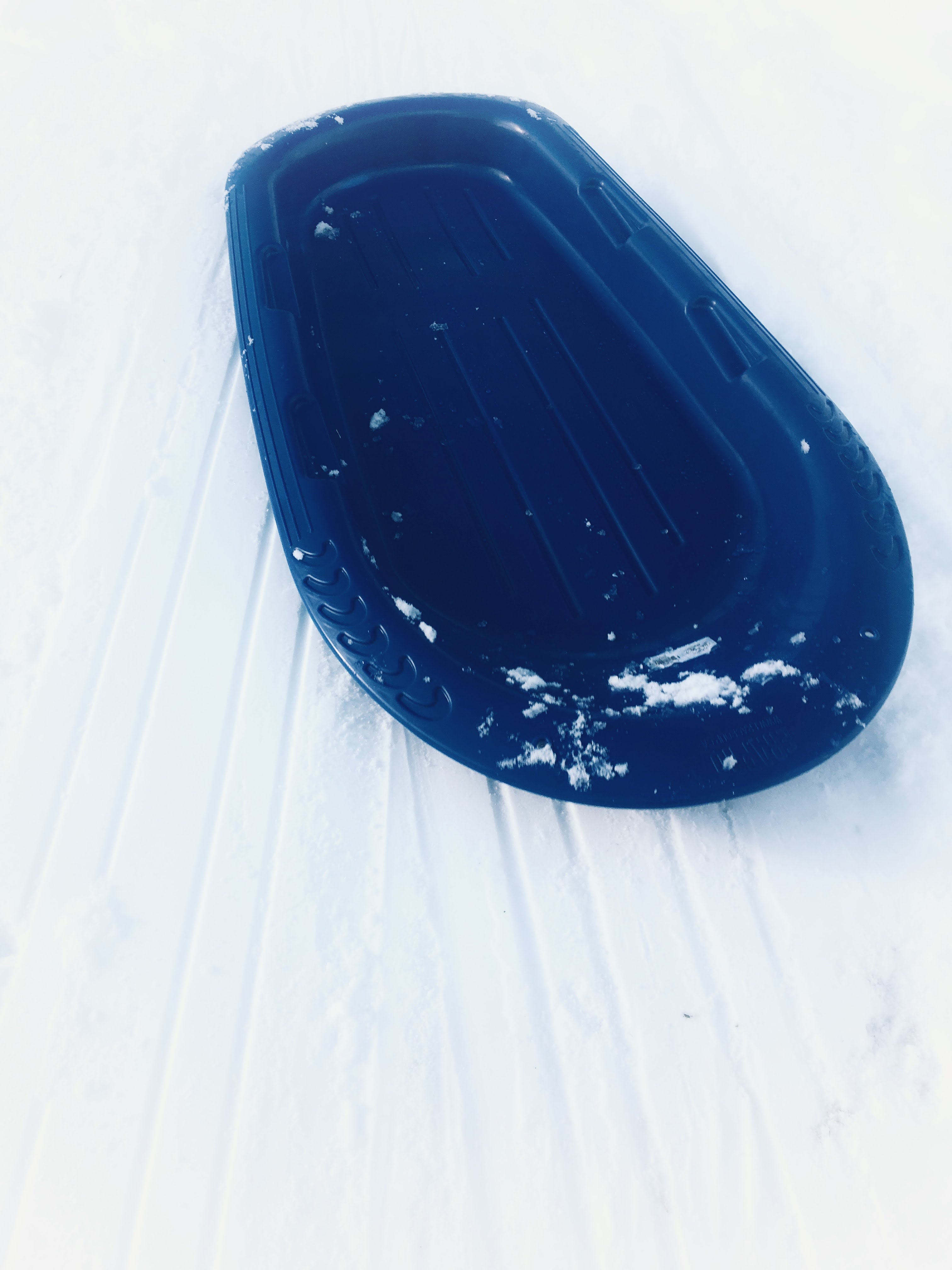 Week 12 is "Artistic: Transportation"
As promised yesterday when I finally posted Week 11, here is the image for Week 12. Since week 13 starts tomorrow this just about puts me back on schedule.
This week is Artistic Transportation so I kept an eye out for something different and found it when I went sledding with my daughter. We bought a blue sled and spent some time going down a little hill in our garden. She is 3 and I am Irish so neither of us are experienced sledders, small hills suit us just fine. After a while she got bored and started playing with the snow so I took the chance to take some photos of the sled coming down the hill to try and get just the blue sled on the white snow. Took a few attempts pushing it up the hill with one hand and holding the camera in the other to grab the shots as is slid back down. Got this one which matched what I had in mind, plus had the slide marks in the snow to give some context.