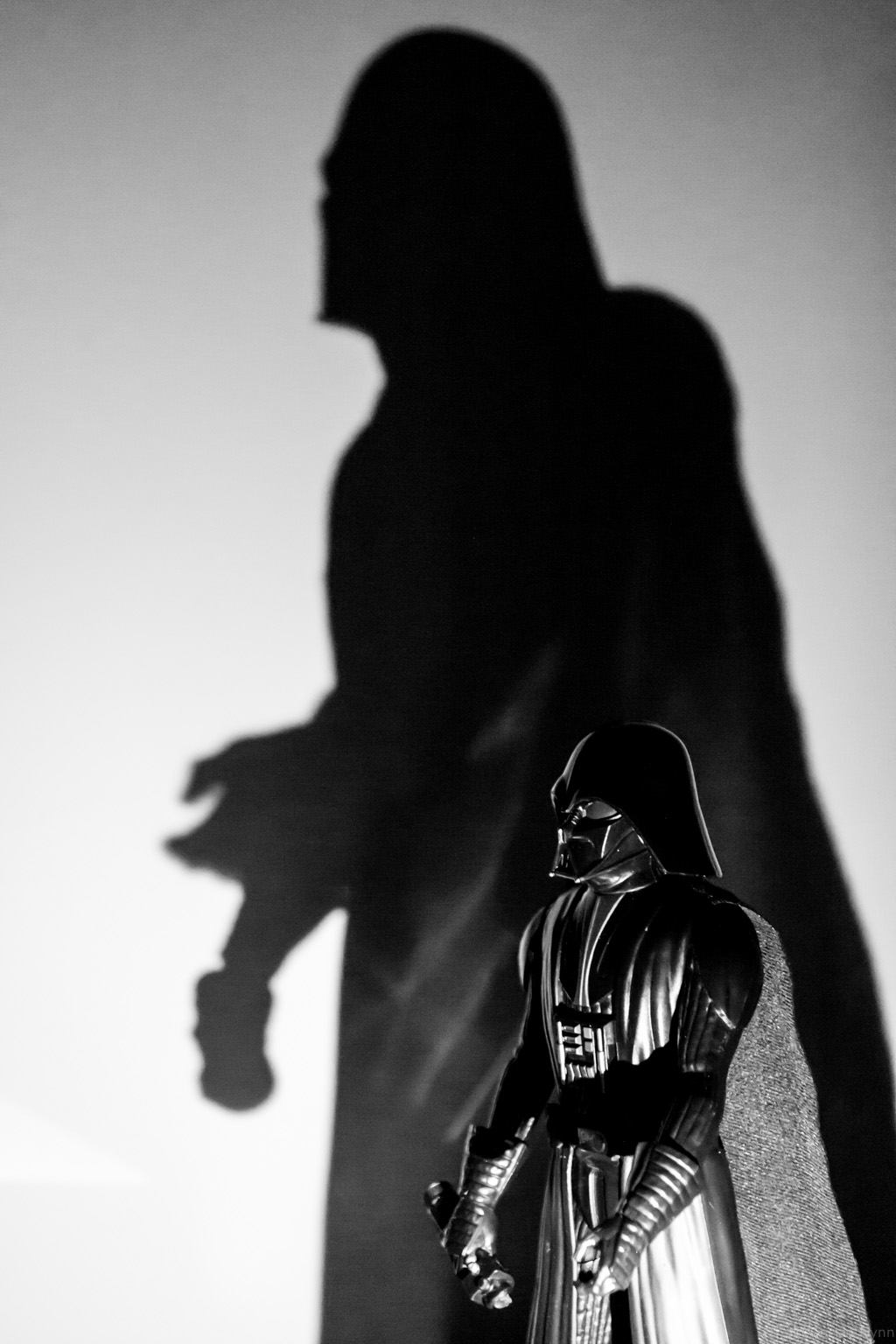 Week 9 is "Artistic: Shadows"
This week proved a little difficult because I got caught up in my own mind with an image I wanted and unfortunately the weather did not cooperate and provide me with a sunny day that would give me the shadows I wanted. I did take a shot like the one I wanted some weeks ago when the weather and light was perfect but as part of this challenge I want to take the photograph in the week of the challenge and won't reuse old ones.
So with most of the week gone and I found another inspiration. Star Wars The Last Jedi opens tomorrow night and against the odds I managed to get a ticket for opening night. Decided to take out my daughters 12 inch Darth Vader and shine some lights on him to get a shadow looming over him. Initially I wanted him looking at the camera but I tried a few  from the side and to me the angle produced an effect where Vaders helmet shadow actually looks like Kylo Ren's helmet, which is quite apt. Now as a Star Wars fan I'm probably a bit biased and reaching a bit but I'll live with it.