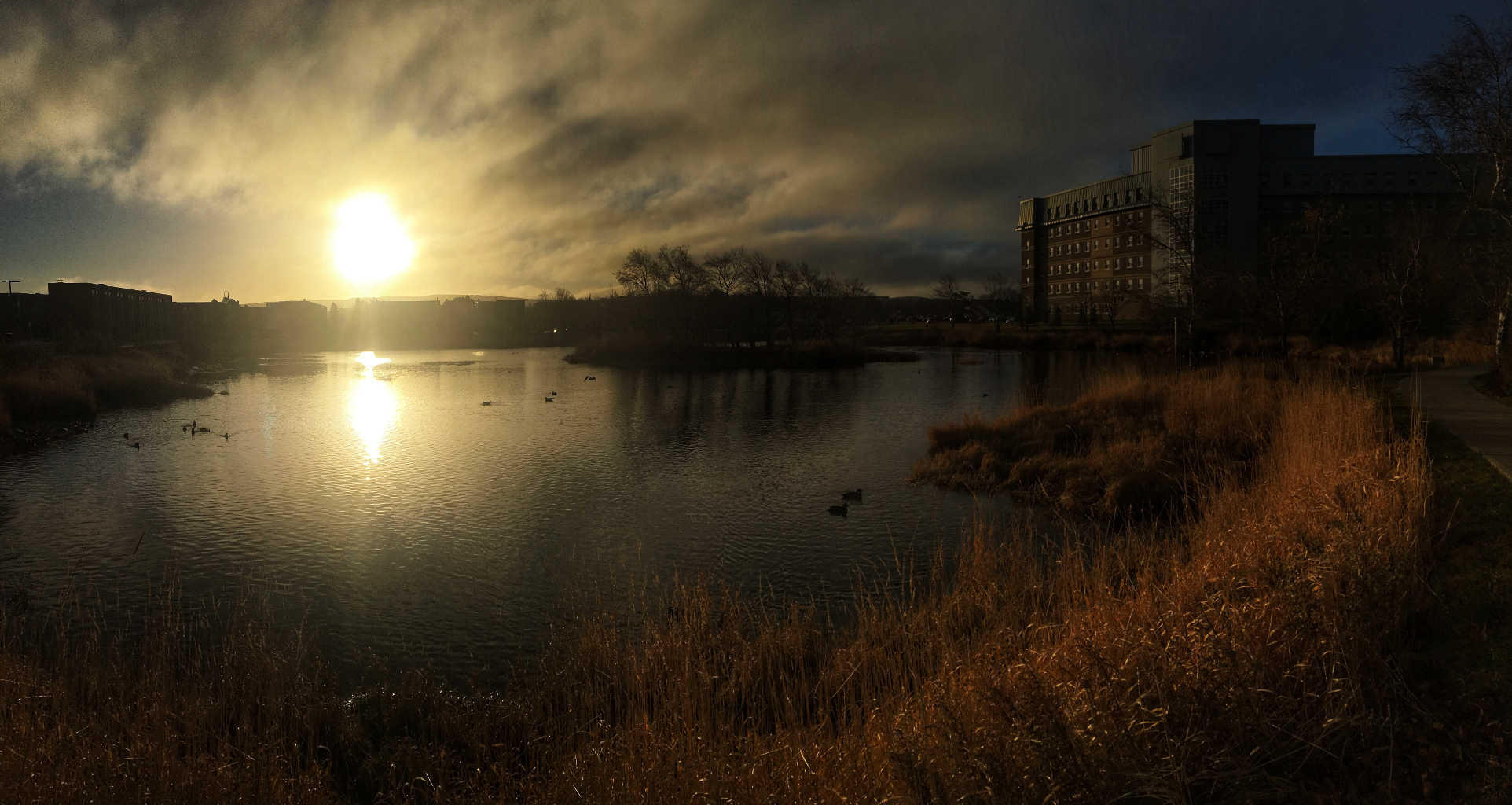 Week 8 is "Landscape: Wide Angle/Panorama"
This weeks assignment (which I would have done last weekend if I wasn't so busy with other photography sessions) was to take a Landscape panoramic photo. Normally I'd use a DSLR on a tripod, take several photos in portrait and then stitch them together to make a wide landscape. I've done it a few times and the results are nice but the process is time consuming. That was one of the reasons I didn't get out to do it, Christmas photos for friends take priority.
That said there is a nice handy feature in the iPhone camera app, Pano mode. This works very well with a bit of practice. That was what I used to take today's photo. While walking to work this morning I came across this scene and realized it was just what I wanted for this weeks assignment but I didn't have time to set up all the gear, the sun moves too fast some times. I took out my iPhone, switched to Pano mode and then dropped the image into Snapseed for a couple of tweaks I'd normally do in Lightroom and then used Gimp2 on a PC to make the last little fix to remove a lens flare. So in summary, a completely different setup to the one I normally use. I liked the result so decided to use it. I'd still like to use my normal setup as much as possible for this 52 project but if it's a choice between posting no picture or posting a good iPhone image I'm happy to use the iPhone.
This image may not be as wide as other panoramic images I've done before but it is still wider than normal and going wider on either side would have brought other elements into the shot that would have ruined the composition.
I have some other Christmas photos to post later this week, but I'll try to space out my posts a little.