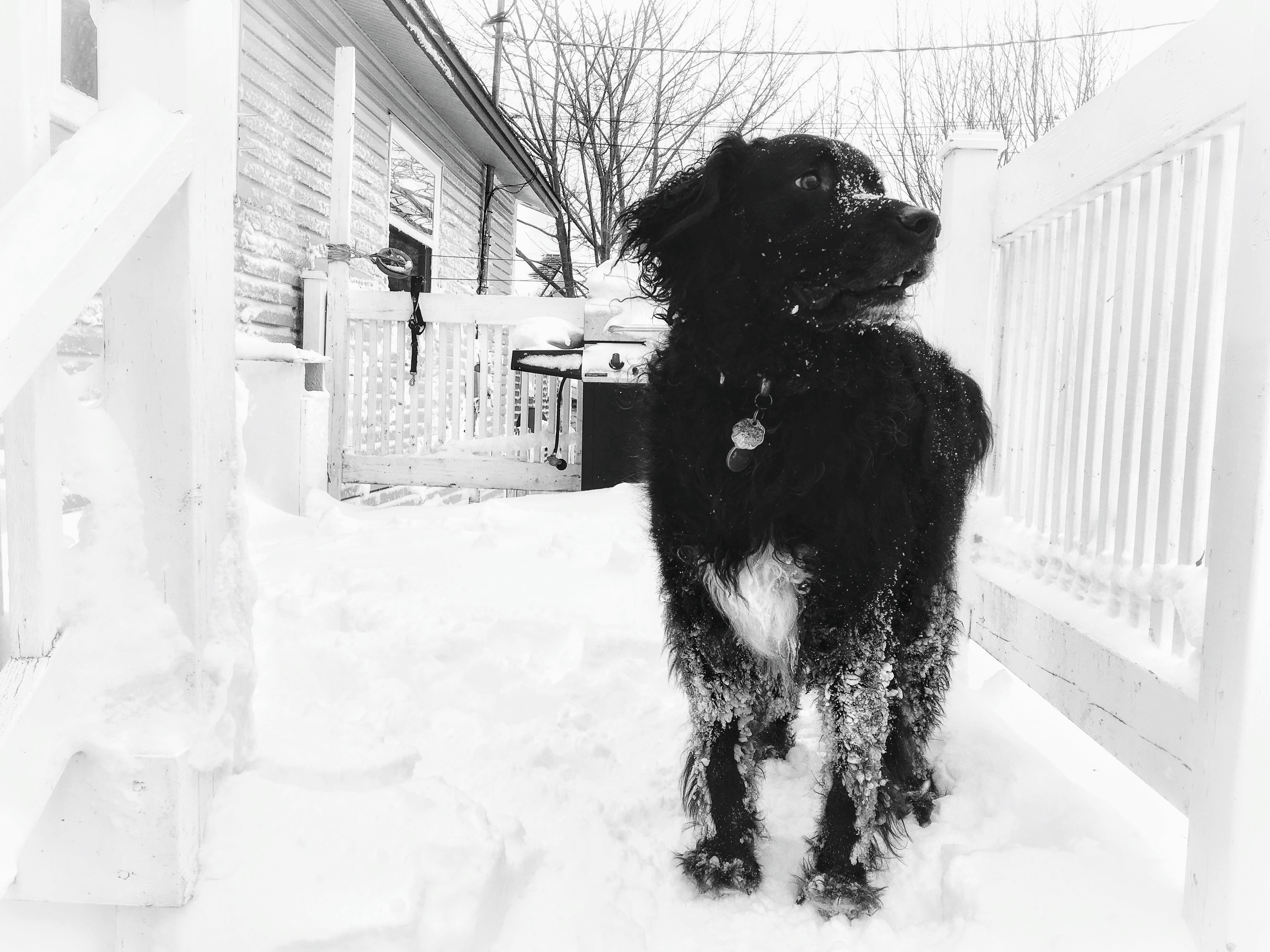 Week 10 is "Portrait: Environmental"
We had our first proper fall of snow this weekend and our dog loved it. I was wondering who I'd take for an environmental portrait and I'm still not 100% certain this really meets the strict criteria since I'm not sure if pet portraits count this is my project and the subjects are meant to inspire not restrict.
He's a Labrador-Setter mix with long hair so when he plays in the snow he gets covered in snow and ice. Had to give him a hair cut after this since every surface in our house was covered in little puddles of water as the ice fell off when he walked around. He was due a haircut anyway. This is one of the spots he likes to stand or sit on to watch the world go by, it's up on our deck so it allows him clear lines of sight over the fences. Not sure what he's looking at here. I only had a few seconds to take this shot before something grabbed his attention and he was off running again.