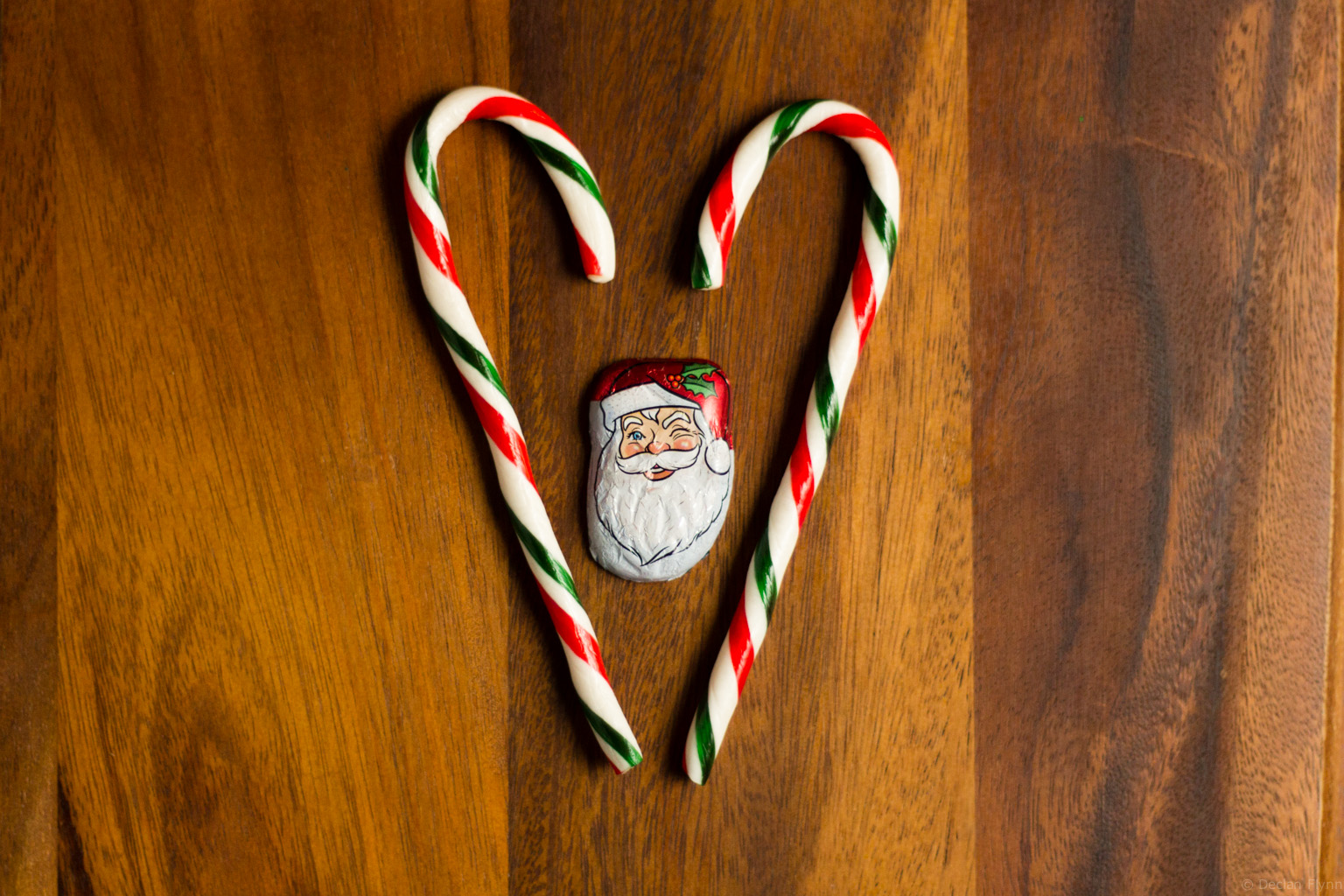 Week 6 is "Artistic: Candy"
Candy, should be easy right? Turns out this week kind of fell between Halloween and Christmas. Only some bags of potato chips left from Halloween and no Christmas candy bought yet so actually there wasn't any candy in the house that I could photograph. Bizarre. But my wife got a bag of Santa candy and I decided to use this as an excuse to go get some candy canes and try to put together something simple, who doesn't love Santa and candy canes?
On the plus side I got to play a little more with the settings on my flash for "product" photos. The settings that work for portrait shots did not come close to working for smaller scale shots and in fact I had to dig out the manual for my camera to find the menu settings I needed to change. That's the best part of doing something like this 52 project with set topics, I end up being forced to take photographs I don't usually take and learn something new.