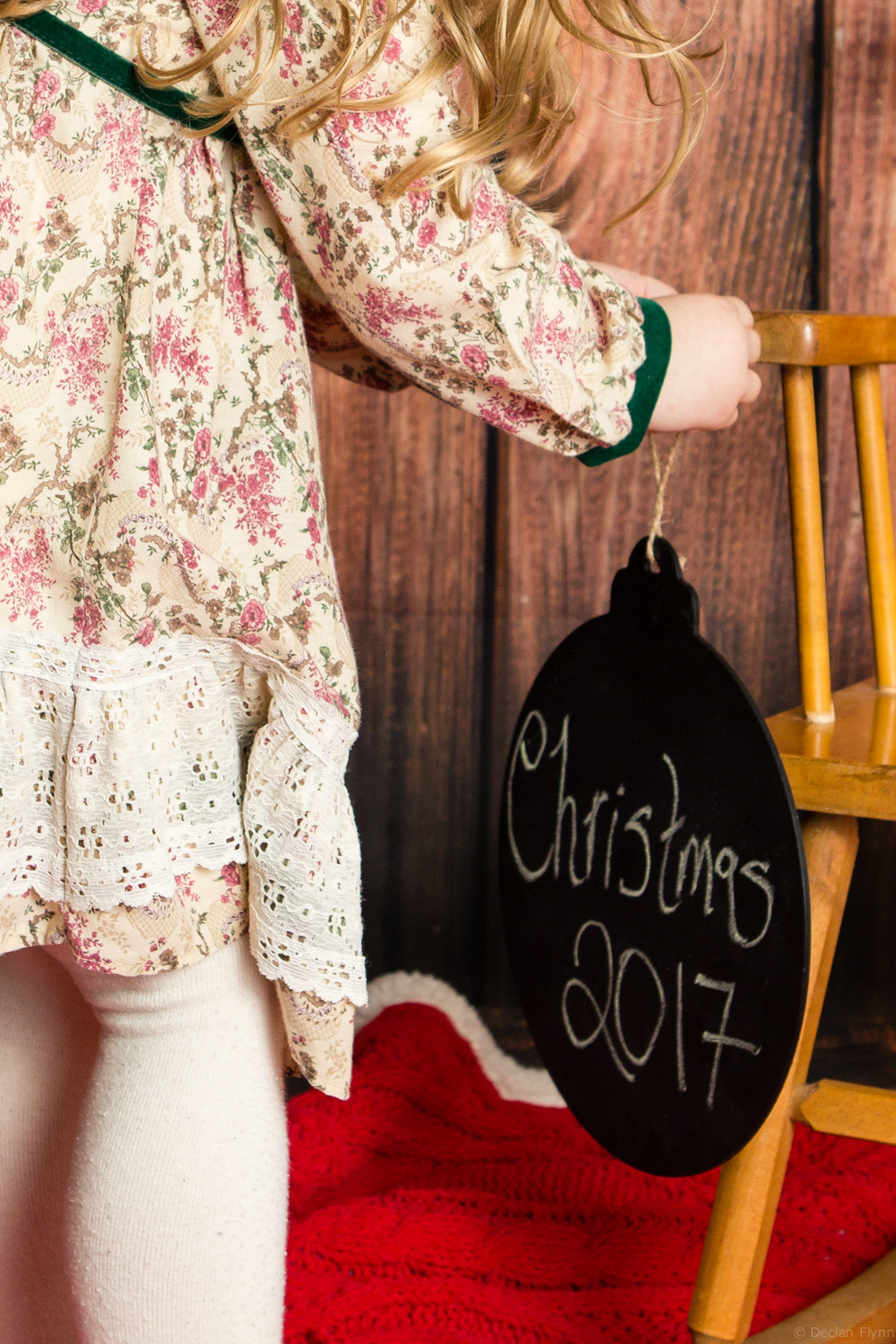 Week 7 is "Portrait: Faceless"
I had a picture in my own mind for this weeks topic, a faceless portrait. I was going to do the regular shot of myself holding  a camera over my face. But time got away from me and at the same time provided me with a better shot to post this week.
I spent yesterday doing a couple of Christmas photoshoots of kids. Christmas is really about kids, we grow out of the magic but they grow into it and it's fun reliving some of the spirit and wonder of Christmas. As well as taking some photos of friends we did a couple of Molly including some with a old wooden themed backdrop in one of her mothers old childhood dresses. This year is the first that our daughter is really into the idea of Santa and Christmas. We were about to swap to another setup and change dresses so Molly had to put  down the Christmas 2017 chalk sign she had been holding. Instead of just putting it down she went over to the rocking chair and hung it carefully on the arm rest, obviously trying to put a few ticks in Nice column on Santa's list. As she tried to get the rope untwisted the sign was hanging perfectly and I realized I'd much rather do this as my photo for Week 7 than some generic self-portrait.
Second Christmas themed photo of the challenge and it's still November but in my defence you have to do the Christmas photoshoots really early if you want to get them printed. I expect the next few weeks might see some more Christmas photos appear. Apologies to all the grinches out there :-).