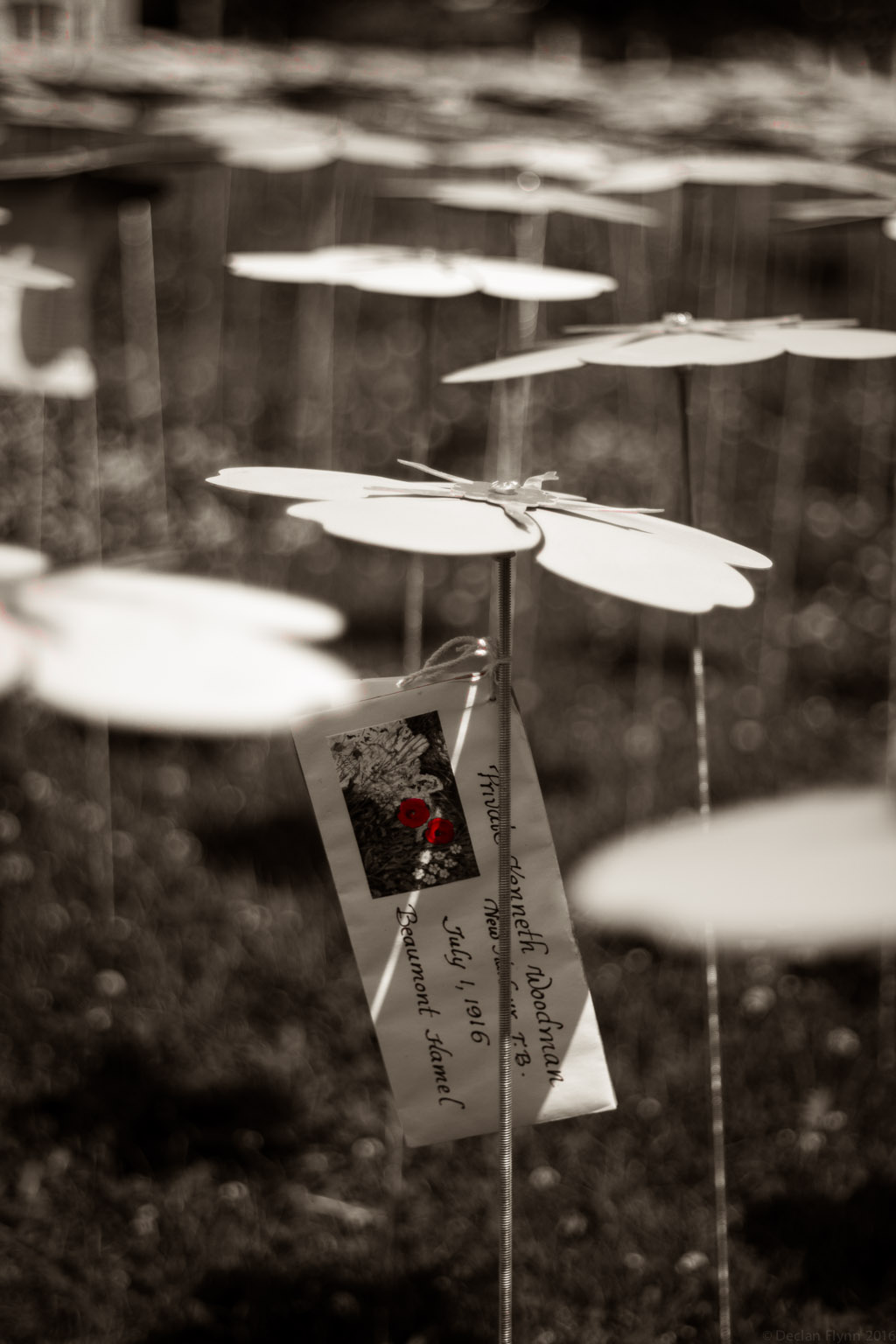 Tomorrow July 1st is not just Canada Day, in Newfoundland and Labrador it is also Memorial Day when the province remembers the sacrifice it made during World War 1.
100 years ago at 8:45 a.m. on July 1st 1916 the 780 men and officers of The Newfoundland Regiment moved forward against German positions at Beaumont-Hamel of the first day of the Battle of the Somme. 20 minutes later most of them were dead. 110 survived, 68 were present for roll call the next day. In total during the war 1600 Newfoundlanders lost their lives
2016 marks the 100th anniversary of the battle and as part of the commemorations Opera on the Avalon is planting one metal forget-me-not in what is called The Garden Of Tears outside the Arts and Culture centre in Memorial University (itself named in memory of the battle). This is a picture of one of those flowers where a member of the public has hung a card remembering a relative of theirs who died in the battle.